How to Find a Reliable Home Repair Contractor?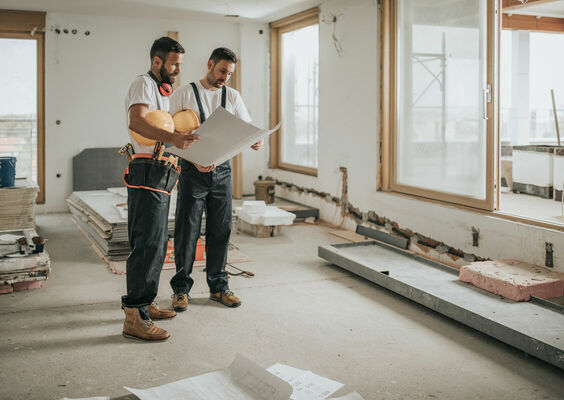 Renovating your home can be a huge financial investment. Knowing what to expect before the project gets started will help you better prepare for the process. Hiring the right contractor can make the difference between your project being a success or a nightmare.
1. Only Use a Licensed Contractor
Licensed contractors should list their license number on their business cards and any written proposals.
2. Get References
Do not be afraid to ask for a list of recent customers and contact those customers to ask about their experience with a contractor.
3. Get Multiple Bids
Get multiple bids to ensure you are getting a fair price. Be sure to not only compare the prices but what is included in those prices to ensure you are comparing apples to apples. Beware of a bid that is so much lower than competitors that it doesn't "feel right." I could be the low bidder is not including something that the higher ones included. However, some unscrupulous contractors intentionally "underbid" the work to get a contract and once construction begins, they look for "add-on" costs to bump up what you pay.
4. Get Your Price and Scope of Work In Writing
Never let a contractor start work without a signed, written proposal that details not only the price but a detailed list of the work to be performed, as well as at what stage of the work will progress payments be due. For example, don't accept a contract where the work described is simply "new roof." Have it spelled out if it is shingles only. Does the "new roof" include replacing damaged plywood under the shingles? If so, how many boards? If after the work begins, it is discovered the damage is more extensive, how much will it cost for each additional board? Getting the details in writing can save a lot of frustration and debate about what was included in the price.
5. Do Not Pay for the Entire Project Upfront
Reasonable down payments are standard but never pay for a whole job up front (even for a discount). Also, NEVER, pay a progress payment ahead of the payment schedule agreed upon in the contract. Finally, it is usually not a good idea to pay with cash (even if you are offered a discount for doing so). Paying with credit cards or checks will give you a paper trail to verify your payments. If you do pay with cash, be sure to get a receipt for each payment.
6. Look Out For "Notice to Owners"
It is standard practice for a general contractor to use subcontractors and material suppliers for certain specialties. It is also common to receive a "Notice to Owner" from these sub-contractors and suppliers. The notice is their way of letting you know that your contractor hired them to work on your home. If you get these, as you pay your contractor, it is important to get verification that the suppliers have been paid as well. Please know that if your general contractor does not pay his suppliers, you could be held responsible for paying them, even if you have paid your contractor in full.
7. Something Seems Too Good to Be True
Trust your gut. If you have a strange feeling about a contractor, move on…even if they offer a great price.